Wörthersee Plus Card
The guest card is valid for the three regions of Wörthersee Rosental, Klagenfurt and Central Carinthia. Our guests can enjoy free admission and discounts of up to 50% for excursion destinations around Lake Wörthersee and sights in Carinthia, such as e.g. B. the Wörthersee Schifffahrt, the Pyramidenkogenl, the Hochosterwitz Castle, the Happ reptile zoo and many more.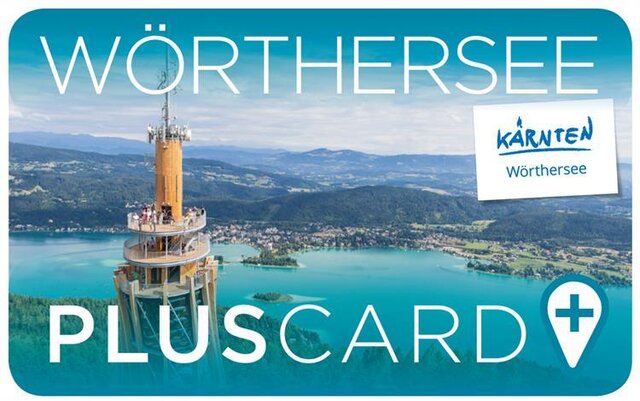 Get the Wörthersee Plus Card directly when you check in at the reception and save for the whole holiday!

You can leaf through the brochure with all excursion destinations here.