Activities
A holiday at the Thomashof is never dull. Our central location makes us the ideal starting point for excursions and tours through our province, and also to our neighbours in Slovenia (10 km) and Italy (30 km).

At the Thomashof
Your stay should be fun. We offer our guests a wide variety of things to do, with torch-lit walk, Thomashof Olympics and guided Nordic walking tours. Click here for Thomashof activities.

Motorcycling
The Thomashof is the ideal location for starting off on the best motorbike tours through our province. Your host is a passionate biker himself and would be pleased to help you plan your tours. Click here for more information for motorbikers.

Cycling
Our establishment is located on the R1 Drau cycle path. As a member of the Drau cycle path inns association, we specialise in cycling holidays and offer practical tips and tricks for cycling in Carinthia. Click here for more information on our special offers for cyclists.

Nearby
There are lots of sights and excursion destinations near our establishment, reachable either on foot or in just a few minutes' drive. We would be pleased to arrange reservations for you and show you how to get there. Click here for the excursion destinations.
Wörthersee Plus Card
The guest card is valid for the three regions of Wörthersee Rosental, Klagenfurt and Central Carinthia. Our guests can enjoy free admission and discounts of up to 50% for excursion destinations around Lake Wörthersee and sights in Carinthia, such as e.g. B. the Wörthersee Schifffahrt, the Pyramidenkogenl, the Hochosterwitz Castle, the Happ reptile zoo and many more.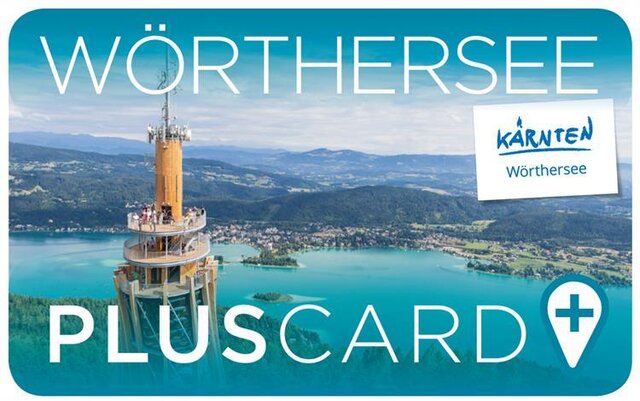 Get the Wörthersee Plus Card directly when you check in at the reception and save for the whole holiday!

You can leaf through the brochure with all excursion destinations here.