Mountainbike
There are no mountain bike trails directly in our region. However, there are some legal mountain bike touring routes along the northern shore of Lake Wörthersee. We recommend our guests day trips to our specialized partners in the Villach region.

Mountain biking in the Villach – Faaker See – Ossiacher See region is strongly influenced by the local scene. In short: trail action by the community for the community. All trail fans will find their tours in different levels of difficulty. More about Lake.bike.

The areaone on the Kumitzberg near Lake Vassach is Carinthia`s first skill center - a practice area for mountain bikers of all skill levels. Whether advanced with potential for improvement or bloody beginner. Here you can train your skills through the most diverse installations and trail segments.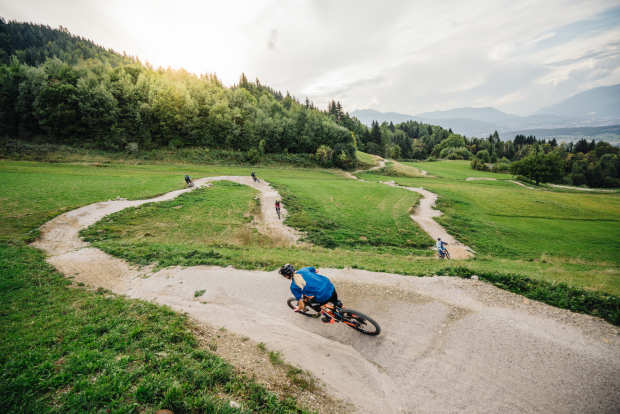 Lowgartner Trail T26 is the mountain bike trail for beginners near Lake Faak, directly at the Baumgartnerhof.