Thomashof activities
We want you to enjoy your stay with us and also to have fun. To make sure that you experience as much as possible, we have put together a wide range of things to do::

Welcome aperitif
We will welcome you to our guesthouse with a tasty welcome drink at the hotel bar.

Torch-lit walk
Join us on a short evening walk and experience the magical mood created by burning torches. A tasty drink of punch is a worthy reward for taking part.

Thomashof Olympics
Take part in the fun Thomashof Olympics with award ceremony at the end. Everyone can take part, big or small!

Slide show
For anyone who is interested, we can organise a fascinating slide show with pictures of the Rosental Valley. Here, you can discover the history of the Rosental Valley, how it got its name and the special features of the valley.

Free bicycles for hire
There are bicycles available for our guests to use for free. Our region has a very well-structured cycle path network – from easy tours to more difficult. The 366 km long Drau cycle path runs directly through our village – from Toblach/Dobbiaco (South Tyrol, IT) to Maribor (SLO). Every day, hungry and weary cyclists stop at our guesthouse to recharge their batteries ready for the next stage.

Free, guided hikes
Every week, you can take part in one of our guided hikes in the Karawanksen Mountains.

Or set off on your own tour of discovery. The unspoilt countryside with forests and alpine meadows, crystal-clear streams, grasses blowing in the wind, and the local houses decorated with flowers take you away from day-to-day life, and you will discover something new with every step.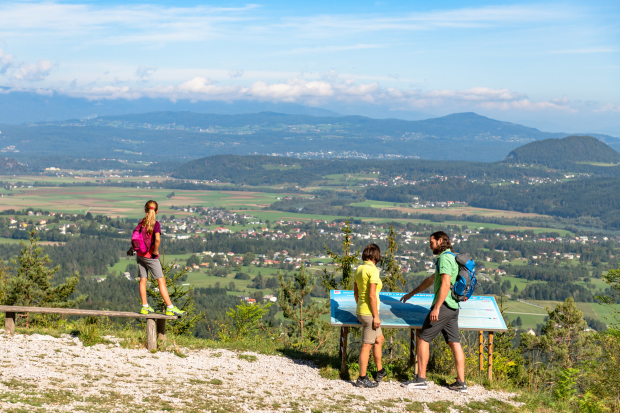 Wörthersee Plus Card
The guest card is valid for the three regions of Wörthersee Rosental, Klagenfurt and Central Carinthia. Our guests can enjoy free admission and discounts of up to 50% for excursion destinations around Lake Wörthersee and sights in Carinthia, such as e.g. B. the Wörthersee Schifffahrt, the Pyramidenkogenl, the Hochosterwitz Castle, the Happ reptile zoo and many more.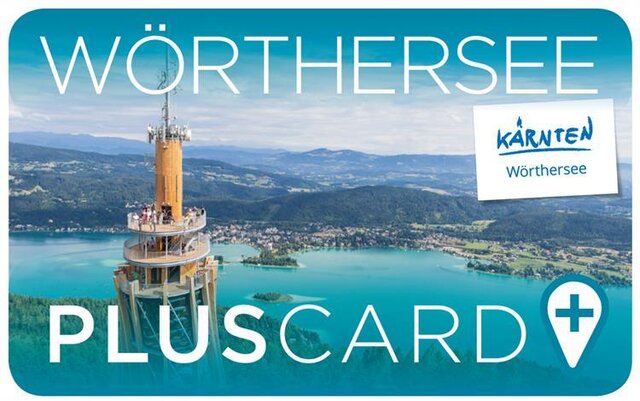 Get the Wörthersee Plus Card directly when you check in at the reception and save for the whole holiday!

You can leaf through the brochure with all excursion destinations here.